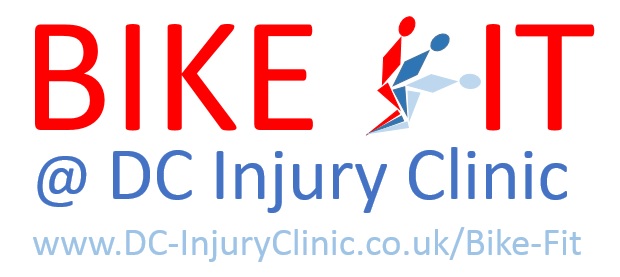 An improper body position (Bike Fit) is well documented as a cause of overuse injury (Ref 1). While not exhaustive, factors include; pedal systems (2), issues at the shoe/pedal interface (3), saddle height (4), saddle tilt (5), saddle design and trunk angle (6), handlebar position (7), and anthropometric differences (8).
Most importantly, however, musculoskeletal deficits can prevent the rider from acquiring a discipline-specific body position, or compromise their ability to do so (9). And this is where your Bike Fit should start; after years of studying biomechanics, I start with YOU. What is your history of cycling? What is your preferred form of cycling? What are your aims? What are your strengths and weaknesses? Where do you show signs of flexibility deficits? What is your injury history?
What you get: I advocate a 3-step integrated process, devised to harmonise Man and Machine. For many years, bike fitting has been the domain of the bike mechanic, but research suggests time and time again that it is in fact the clinicians perspective which can be most valuable. A bike fit should be more than a serious of algorithms. It should be a perfect match between the cyclist's adaptability and the bike's adjustability.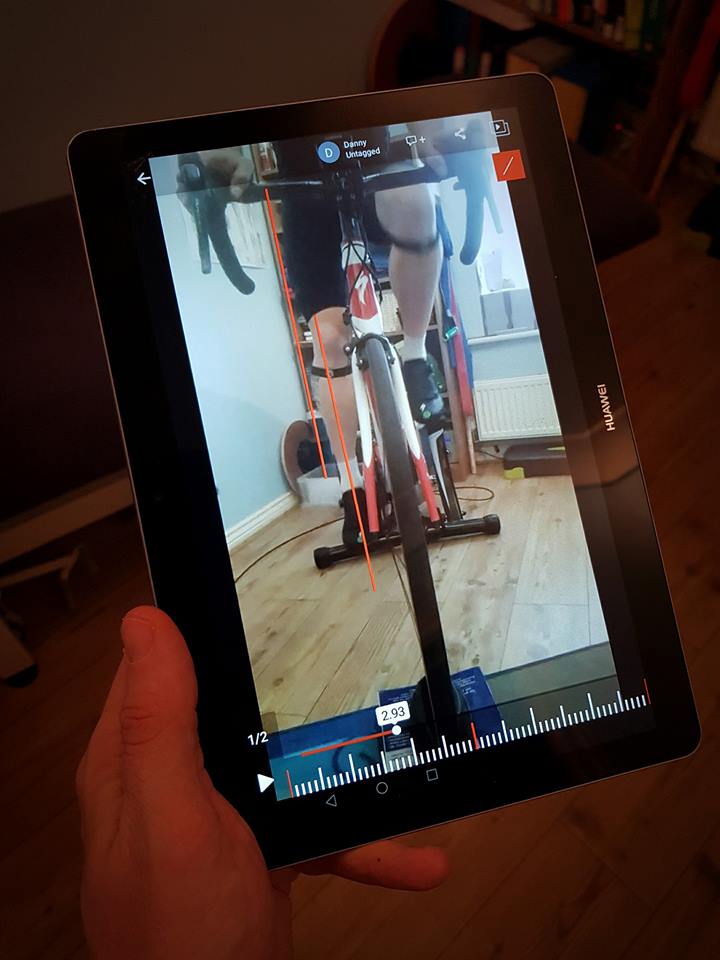 After the assessment, you will receive a 5 page Personal Report alongside any relevant imagery, which summarises;
STEP 1 – Musculoskeletal Screening: Identify common musculoskeletal and biomechanical deficits and imbalances highly prevalent in cyclists.
STEP 2 – Rehabilitation and/or S&C Plan: Address aforementioned musculoskeletal and biomechanical deficits, with tailored, bespoke exercises and stretches.
STEP 3 – Discipline Specific Bikefit: Incorporating the aforementioned musculoskeletal and biomechanical deficits, discipline specific adjustments of the bike take place, designed to to maximise your position within the '3 Pillars';
COMFORT, POWER and AERODYNAMICS.
The body is adaptable; the bike is adjustable.
The skill is not in the data – it is the interpretation.
**PLEASE NOTE THAT THIS IS A BIKE-FITTING SESSION, NOT A BIKE BUILDING SESSION. YOU WILL BE FITTED TO OPTIMISE YOUR POSITION ON YOUR CURRENT BIKE. WHILST WE MAY DECIDE TOGETHER THAT YOU COULD BENEFIT FROM DIFFERENT PARTS OF A DIFFERENT GEOMETRY, THIS WILL BE AN ADVISORY. YOU WILL NOT LEAVE WITH NUMEROUS NEW PARTS AT ADDED COST TO YOURSELF.**
COST: £90
TIME: approx. 2 hours
NB BIKE FITTING requires a £20 deposit which is deducted from the total price at appointment. This deposit is only refundable with 24 hours notice of cancellation
WHAT YOU SHOULD BRING:  Your bike! Your usual cycling kit (ideally shorts). Cycling shoes (with cleats in ideally good condition). A power meter (if you use one). If you use a Turbo Trainer, feel free to bring it with you to replicate your natural position – though I do of course have one ready for use. Any bike-specific tools that you are familiar with.
REFERENCES
Callaghan, 2005; Clarsen et al., 2010; Marsden, 2010
Wheeler et al., 1995
Asplund and St Pierre, 2004; Berry et al., 2012; Dinsdale, 2012a
Peveler and Green, 2011
Sommer et al., 2010
Carpes et al., 2009
Partin et al., 2012
Dinsdale, 2012b
Dinsdale and Dinsdale, 2011